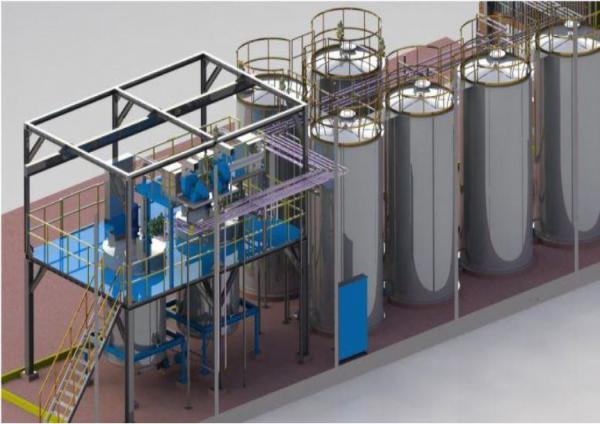 BASF has been supplying concrete admixture, construction systems, and mining chemicals to Myanmar for ten years. Myanmar's construction industry grows more sophisticated and BASF has a successful record of accomplishment in supporting major building and infrastructure projects. BASF has supplied a number of major construction projects in Myanmar, including Thilawa Special Economic Zone, Yeywa hydropower dam, Myingyan steel mill. Its first production plant in Myanmar, located at East Dagon Township, close to Yangon.
The project site is located at No.159, East Dagon Industrial Zone, East Dagon (Myothit) Township. The total land requirement of the small modular chemical admixture manufacturing facility is 0.5 acre and total plot area is 1.505 acres. The nearest railway station is Toekyaunggalay railway station situated on the Yangon Circular Railway and the nearest water body is Nga Moe Yeik Creek that cross in East Dagon (Myothit) Township.
Environmental Impact Assessment report for BASF is available to download in the following link below.
Please provide your comment on the report at http://www.eguardservices.com/contact. Kindly write in the subject box "EIA Comment for BASF"
(Disclosured date: 22 August 2019 to 6 September 2019)